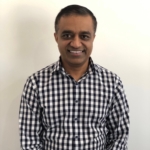 Dr. Kiran Puttappa
MBBS, FRACGP, PG Dip Diabetes (Cardiff)
Dr Kiran Puttappa started the practice in 2016. He moved to U.K in 2001 and after gaining clinical experience, moved to Australia in 2003. He has a vast clinical experience as a medical registrar in various public hospitals in Perth and the Gold Coast and he has a special interest in complicated general medicine cases and Diabetes. He holds FRACGP and Post Grad Dip in Diabetes from Cardiff. He also served as board member of RACGP (WA Faculty) from 2009-2013. He is currently a senior examiner to RACGP and sits as a panel member of AHPRA.
Dr. Martin George
MBBS, MRCGP (UK), FRACGP
Dr Martin George did his undergraduate training and obtained his MBBS from Kerala, India in 1996. He was employed in the NHS, UK from 2000 to 2015, working in the departments of Elderly Care, Endocrinology & Diabetes, Rheumatology, Obstetrics and Gynaecology, General Surgery, Psychiatry and Emergency medicine.
He undertook his GP training in Scotland and obtained his MRCGP from the Royal College of General Practitioners, UK in 2006. He worked as a GP in Scotland until 2015, when he relocated to Swansea on the East Coast of Australia.
He obtained  the FRACGP from RCGP,Australia in 2015 and joined Waikiki GP Super Clinic in 2017.
Dr Martin  is committed to providing the best possible medical care to his patients with special interest in Diabetes, Cardiovascular medicine, Rheumatology , Mental Health and minor surgery services including removal of skin lesions and toenail surgery.Dr Martin is also an examiner for the Royal College of General Practitioners , Australia.
He lives in Rockingham with his wife.
Dr. Hosein Ali Kamali
MD, FRACGP
Dr Kamali  originally graduated from Iran and joined the Waikiki GP Super Clinic in 2018. He is a full-time general practitioner at the medical centre and deals with all aspects of general practice with a special interest in skin cancer and cosmetic medicine.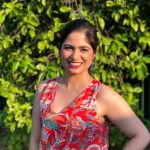 Dr. Richa Samant
MBBS, FRACGP
Dr Richa Samant obtained her Medical Degree in 2013. She has since worked in various hospitals across Perth; gaining experience in Emergencies, Psychiatry, and General Medicine.
She has also worked at the Perth Children and King Edward Hospital where she looked after antenatal patients and performed minor procedures.
Her special field of interest is in Children and Women's Health. In her spare time, she enjoys travelling and loves spending time with her daughter and family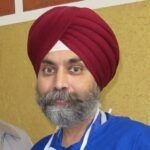 Dr Gurvinder Saini
MBBS, FRACGP
Dr Gurvinder Saini has been working in Australia, serving the local community for the last five years. He is well-versed in the Australian healthcare system, local demographics, and local epidemiology. He is a fellow of the Royal Australian College of GPs, commonly known as RACGP – the prestigious Australian GP college.
Before starting his GP career, he had worked in a similar role and plastic surgery in Punjab, India. So, he has extensive experience performing surgical procedures, even those requiring advanced skills — such as excisions from the face or close to eyes or lips. Dr Saini has a keen interest in the management of chronic health conditions such as diabetes mellitus, heart diseases, mental health conditions, men's health and muscle-skeletal conditions. He has been very popular with young children and easily connects with them. Dr Saini focuses on preventive health and early diagnosis – the essential bases of good health. He has also worked in occupational health and actively coordinated return-to-work programs on Worker's Compensation. Dr Saini has been delivering his services to the elderly through his affiliation with residential aged care centres.
Dr Saini had completed his MBBS in India and followed a career in Plastic and Reconstructive surgery there, along with general practice for about 15 years before he moved to Australia. In his free time, Dr Saini has been an avid non-fiction reader. He loves photography and hopes to learn new languages besides the five languages he is already fluent in.
Dr Saini looks forward to welcoming you and your near and dear ones to the practice and wishes you all good health.
Dr Sovan Dey
MBBS, FRACGP
Dr Sovan Dey is a Medical graduate of Manipal College of Medical Sciences, Nepal. After moving to Australia, he completed his Master of Public Health (MPH, La Trobe) and Master of Occupational and Environmental Health (Monash), Post Graduate Diploma in Skin Cancer Surgery (Bond Uni). He is a Fellow of the Royal Australian College of General Practice (FRACGP) and a Clinical examiner for RACGP. Dr Dey is also a designated Aviation Medical examiner (DAME) certified Rail and occupational underwater Dive Medical Examiner (South Pacific Underwater Medicine Society (SPUMS). Has special interests in work and sports injury management.
Teaching and learning – He is a Teaching Associate at Monash Medical School, Senior Lecturer at Curtin School of Medicine (Adjunct), UWA – MD students' mentor and visiting researcher-Orthopedic research centre UWA- Autologous tenocyte injection therapy for degenerative and injured tendon.
Skin therapy and Skin Cancer Management: Post Graduate Diploma in Skin Cancer Surgery (Bond Uni) and Dermoscopy. Particular interest: skin cancer, cosmetics injectables Botox, Chemical peeling, Laser treatment, PRP injection.
Hobbies – Private Pilot, Travelling, Music, learning cultures and languages.
Speaks – Bengali, Hindi, Nepalese, Urdhu
Jessica Marks
Practice Manager