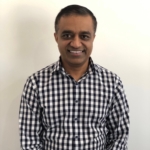 Dr. Kiran Puttappa
MBBS, FRACGP, PG Dip Diabetes (Cardiff)
Dr Kiran Puttappa started the practice in 2016. He moved to U.K in 2001 and after gaining clinical experience, moved to Australia in 2003. He has a vast clinical experience as a medical registrar in various public hospitals in Perth and the Gold Coast and he has a special interest in complicated general medicine cases and Diabetes. He holds FRACGP and Post Grad Dip in Diabetes from Cardiff. He also served as board member of RACGP (WA Faculty) from 2009-2013. He is currently a senior examiner to RACGP and sits as a panel member of AHPRA.
Dr. Martin George
MBBS, MRCGP (UK), FRACGP
Dr Martin George did his undergraduate training and obtained his MBBS from Kerala, India in 1996. He was employed in the NHS, UK from 2000 to 2015, working in the departments of Elderly Care, Endocrinology & Diabetes, Rheumatology, Obstetrics and Gynaecology, General Surgery, Psychiatry and Emergency medicine.
He undertook his GP training in Scotland and obtained his MRCGP from the Royal College of General Practitioners, UK in 2006. He worked as a GP in Scotland until 2015, when he relocated to Swansea on the East Coast of Australia.
He obtained  the FRACGP from RCGP,Australia in 2015 and joined Waikiki GP Super Clinic in 2017.
Dr Martin  is committed to providing the best possible medical care to his patients with special interest in Diabetes, Cardiovascular medicine, Rheumatology , Mental Health and minor surgery services including removal of skin lesions and toenail surgery.Dr Martin is also an examiner for the Royal College of General Practitioners , Australia.
He lives in Rockingham with his wife.
Dr. Hosein Ali Kamali
MD, FRACGP
Dr Kamali  originally graduated from Iran and joined the Waikiki GP Super Clinic in 2018. He is a full-time general practitioner at the medical centre and deals with all aspects of general practice with a special interest in skin cancer and cosmetic medicine.
Dr. Deepa Pai
MBBS, M.S, DNB, MRCS, MRCGP, FRACGP
Dr Pai joined the Practice in May 2019 having moved from the UK . She did her GP training in the UK and has worked in various GP Practices as well as Out of Hours setting. Prior to diversifying into General Practice, she gained extensive clinical experience working as a Breast and General Surgeon across various hospitals – both in India as well as London and across England for over 10 years. She has a special interest in Minor surgery, all aspects of Women's Health, including Cervical Screening, Implant on insertion / removal, Breast health, Skin checks and Mental health.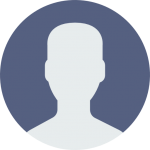 Dr Sanjeevi Jagadeesan (Kanan)
MBBS, MD, FRACGP
Dr Jagadeesan (Kanan) qualified as a doctor in Thiruvananthapuram in Kerala in 1996. He went on to do his post-graduate training in internal medicine (MD) in Chennai, India.
Moving to the UK in the year 2000, Dr Kanan worked in various hospitals, in particular cardiology, hematology and elderly care. Later in 2005, he completed his General Practitioner training in Aylesbury, Buckinghamshire, UK. He obtained the fellowship MRCGP in 2006, holds a M.Sc. in clinical rheumatology in 2010 and a Certificate in Dermoscopy from Cardiff University in 2017. He obtained his Fellowship from the Australian College of General Practice in 2013.
He is interested in all aspects of General Practice, with particular interests in Cardiology, Elderly care, Chronic Disease Management.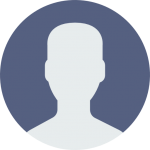 Jessica Marks
Practice Manager